WHO WE ARE
COMPANY PROFILE
Lee Heng Radiator & Repairer have operated for more than 30 years in Sin Ming Industry Estate. Recently, we opened our new branch in Kaki Bukit Autohub. We specialize in handling various vehicle radiators, including the welding, servicing, modifying, installation and cleaning of radiators.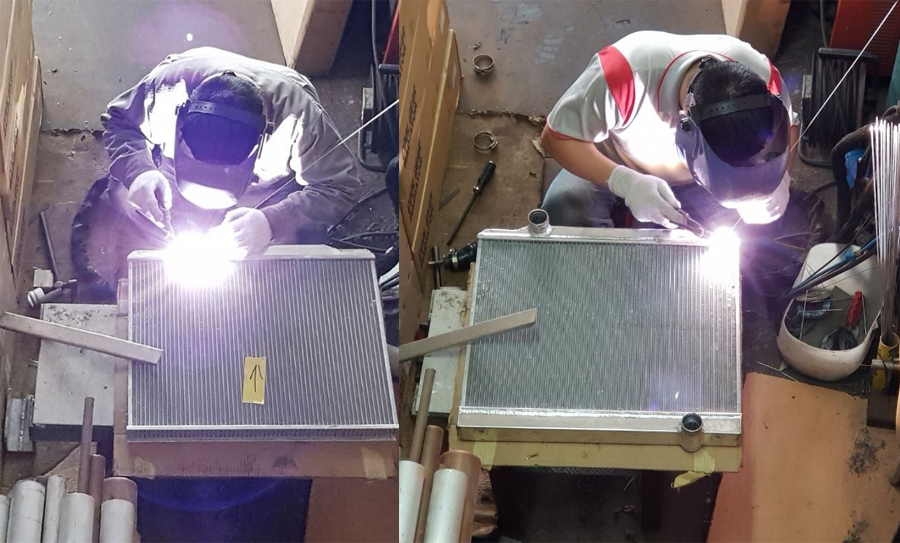 BEST SERVICES
We provide exceptional after sales service to our clients.
HARDWORKING PEOPLE
Our staff are highly skilled in identifying and handling any issues that you may face with your radiators.
AFFORDABLE RATES
We provide high quality services and goods at affordable rates for our clients.
WHY CHOOSE US
OUR WORKS
Our recent project involved modifying and making a new full aluminium radiator – Honda Edix. Other than the folding and crafting of the aluminium top and bottom tank, we also had to weld the aluminium together. Welding aluminion together requires expertise as leaking will occur if it is not done well.
Want to grow your business?
Let us help you find the right solutions for your business!
WHO WE OFFER
OUR SERVICES
We specialize in the handling of a wide range of vehicle radiators
Dismantle and installation of radiators to vehicle
We are skilled in dismantling and installing radiators for various vehicles
Repair of Big lorry radiators
Our team of specialists are able to identify any issues and repair the radiators of big lorries
Repair of Bus Radiators or Excavator Radiators
We are trained to repair the radiators of heavy duty vehicles such as buses and excavators
Repair of Inter-Coolers
Other than radiators, we offer repair services for inter-coolers as well
Repair of Genset Radiators
We specialize in fixing any issues found in Genset radiators
Replacement of Genset Radiators
Should you require a new Genset radiator, we offer replacement services as well.
Modifying of Oil Cooler
If you need to change your oil cooler we do that as well.
Wholesale of Radiators
We provide good quality radiators at affordable rates.

Keep in touch with us
If you have any questions or suggestions, please do not hesitate to contact us.